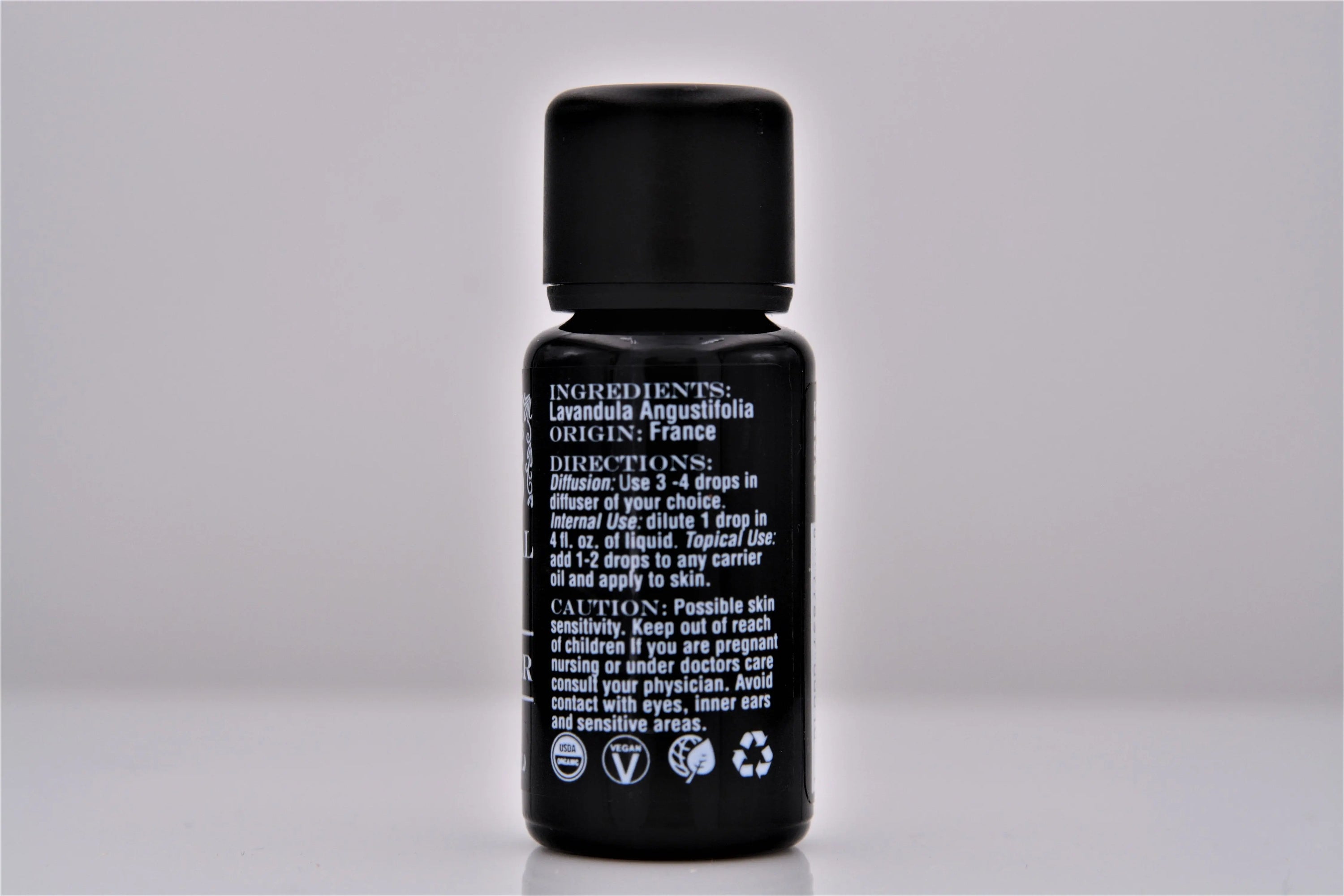 This high-quality oil is steam distilled from the lavender plants along the French countryside. French lavender oil has distinct notes of floral and greens. This is thanks to the nutrient-rich soils of southern France. T
his USDA certified organic, and sustainably sourced essential oil

 is well suited for any aromatherapy needs and more.
Lavender Essential Oil